VyprVPN is One of the Best VPNs for China
I use VyprVPN to stream everything everywhere; even in China blocked sites would be accessible to me.
For example, Google, Facebook, YouTube …
Everything I do or see online is encrypted – at home, in the office, a café, or when I travel abroad.
It's running on my mobile as well. I'm not worried about passwords and sensitive information being intercepted.
Sites can no longer charge different prices or display targeted advertising based on location.
Plus all websites I visit are kept private.
The Android app warns me of malware sites. It's the only VPN with a NAT firewall and its own DNS.
Netflix and Hulu in the US as well as BBC iPlayer and Sky Go in the UK are streaming fine with it.
Conclusion
I've used and tested several VPN solutions over the years. VyprVPN is my favorite privacy enabler, the most complete solution I found, and very fast.
Overall 4 of 5 stars
Pro

Highest speed of tested VPNs

Pro

3 simultaneous connections
Con

No file sharing protection

Con

No anonymous payments
---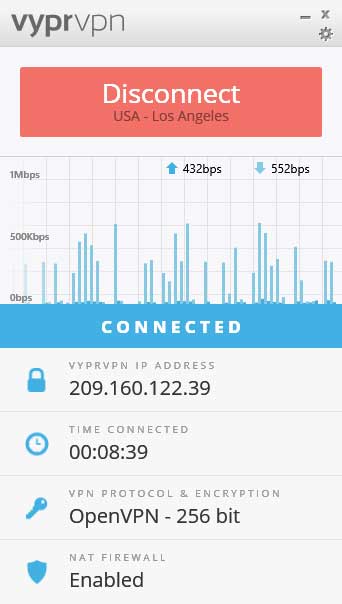 VyprVPN Review – No-limit VPN that protects your privacy. Can fix Windows DNS leak. Automatic port selection. Speed graph. Holds session data for 30 days. NAT firewall can only be controlled from the account. No money-back guarantee. My rating: 4/5 stars.
---
VyprVPN Pro for Windows, for Android
Apps
Windows, Mac, Android, iOS
Protocols
OpenVPN, L2TP/IPsec, PPTP, Chameleon
Locations
73 in 64 countries
Connections
3
Speed

3 of 5 rockets

72%
Traffic/mo
No restrictions
Price/mo
$14.99
Price/yr
$99.99
Free Trial
3 days
Support
Good
Country
Switzerland
---
With VyprVPN there is no more "This content isn't available in your country" message
---
The features I like most:
Chameleon protocol
VyprDNS
NAT firewall
Connect to fastest server
Auto-connect on unknown Wi-Fi networks
Connect on cellular (Android)
Auto-reconnect
Internet Kill Switch
---
---
Speed
My internet connection has 2 MB/s downstream capacity. In my speed tests VyprVPN achieved the following percentages of the maximum bandwidth:
Video (49%)
I connected to a server in Los Angeles with OpenVPN 256 bit. I streamed a video on YouTube, it played with 0.97 MB/s.
Netflix recommends at least 0.625 MB/s for HD video. VyprVPN meets this requirement easily.
BitTorrent (70%)
Please read my notes under Copyright Infringements↓ if you plan to use VyprVPN for P2P file sharing.
I connected to the fastest server for my location with PPTP 128 bit and downloaded a large file with µTorrent
The average speed was 1.4 MB/s, my true IP was hidden.
I downloaded the same file again, now with VPN disabled.
The average speed was 1.5 MB/s, slightly faster than with VPN protection. My true IP was visible.
(With Chameleon 256 bit, the proprietary protocol of VyprVPN, I received 1.4 MB/s despite higher encryption load.)
Browsing (98%)
I connected to the fastest server with OpenVPN 256 bit, went to Speedtest, and ran their new speed test 5 times.
The best result was 1.96 MB/s.
With VPN disabled, the best result was 1.66 MB/s (83% of my connection's capacity).
Surfing was 15% faster whith the virtual private network enabled than without!
Total: 217 points of 300 points max = 72% (the best result of all tested VPNs)
---
Security
The company writes 100% of their code and own 100% of their server infrastructure to avoid backdoors installed by Three-Letter Agencies. They operate their own, encrypted DNS to avoid man-in-the-middle attacks employed by the governments in China, Iran, and Turkey.
---
Privacy
It's the only VPN I know that uses its own service to translate hostnames into computer readable IP addresses. Other vendors rely on third-party DNS or the DNS of the user's ISP, which are often configured to log internet activity or censor websites, for example, the Golden Shield Project in China (金盾项目).
---
Copyright Infringements
Goldenfrog sends out emails if they get notified of copyright infringements and place the service under suspension. The user needs to affirm not to transfer any further copyrighted material in order to lift the suspension.
If the user fails to make the affirmation within three days from the date of the email, the company reserves the right to cancel the account without further notice.
See also my take on the six-strike policy
---
Use in China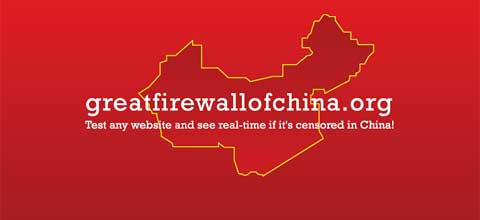 VyprVPN is good suited for the use within mainland China. It uses up to 256-bit encryption to secure unsecured networks, especially public Wi-Fi hotspots in China.
What makes it the best VPN for China is this feature: It supports a non-standard protocol (Chameleon) that is capable of escaping deep packet inspection (DPI) employed by the Chinese government to detect VPN traffic.
You can use Alipay, China's popular payment service provider, to purchase the service and take advantage of maximum server proximity by selecting a server in Hong Kong or any of the 10 other server clusters in Asia.
The included NAT firewall provides an additional layer of security. The Kill Switch, a precaution measure, lets you only access the internet when your device is connected to the VPN.
All hardware is owned and operated by Goldenfrog – even the DNS. The company is incorporated in Switzerland. People in China and the Middle East can now reach their website via the .biz mirror site
The next section contains parts of this section translated to Chinese.
---
用于中国
VyprVPN很适合在中国大陆使用。它使用高达256比特的加密方式来保护不安全的网络,特别是中国的公共Wi-Fi热点。
使其成为中国最佳VPN的特点在于:它支持一种非标准的协议(变色龙),这让其具有躲避中国政府用于检测VPN流量的深度包检测(DPI)的能力。
您可以使用中国最受欢迎的支付服务提供商—支付宝,来购买此服务。您可以通过.biz镜像站点来访问该网站
---
Languages
The website has been translated to 8 languages, the app to 13.
---
Links
---
Special Offer
Insert your email below and get the link to a special offer. It will give you 4½ months free on annual accounts. I will also inform you when I publish a new VPN test, VPN comparism, or software review.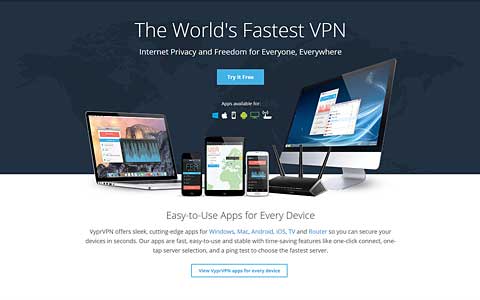 The only VPN that I'd use in China
Access inaccessible sites in countries of your choice
Secures mobile browsing. Defeats connection throttling. Helps citizens to evade online censorship and content surveillance.
Date published: 08/28/2016
---
Was this review helpful? Your opinion
Last updated: